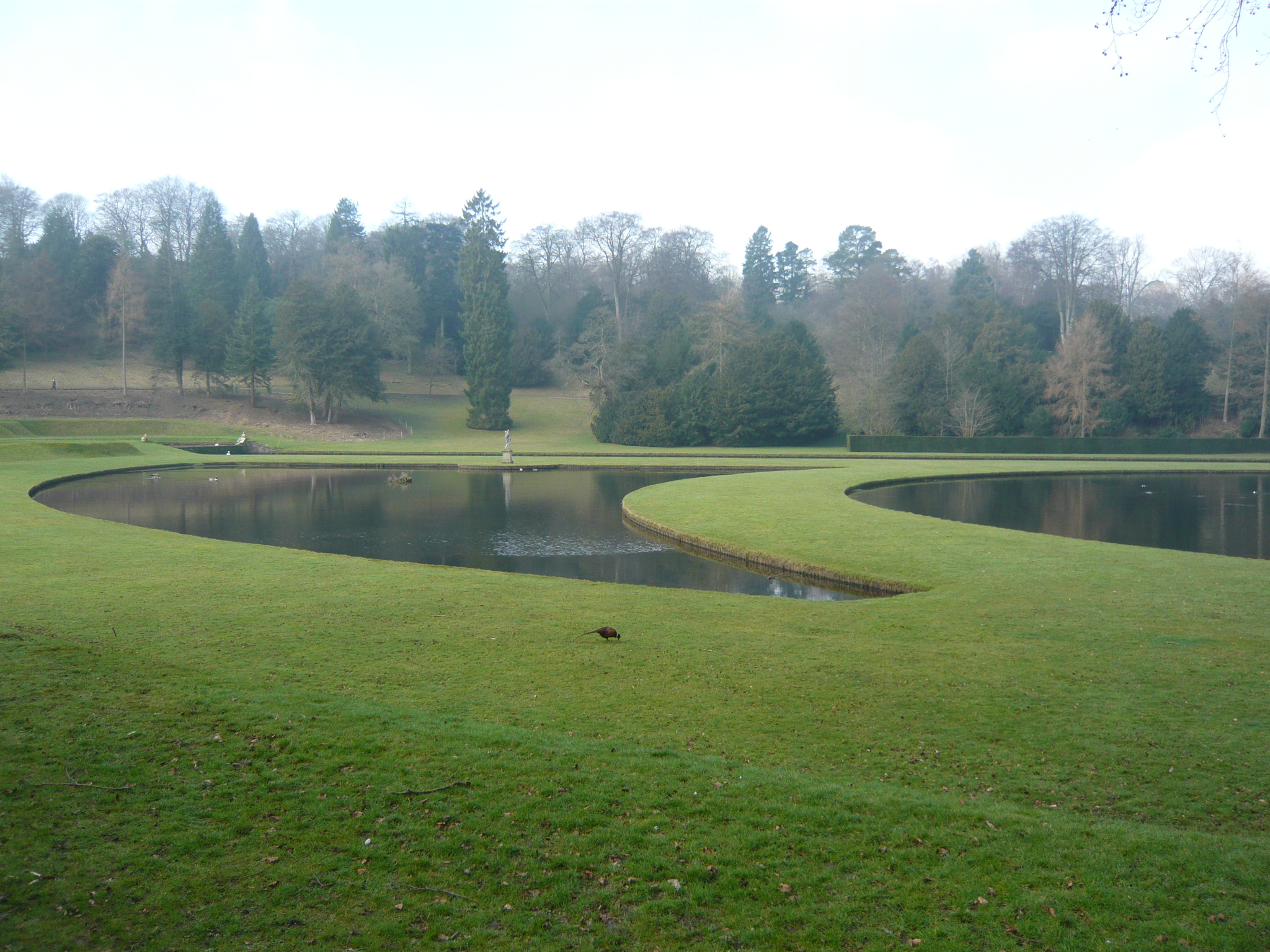 Moon pond water feature with pheasant – early spring at Studley Royal Ripon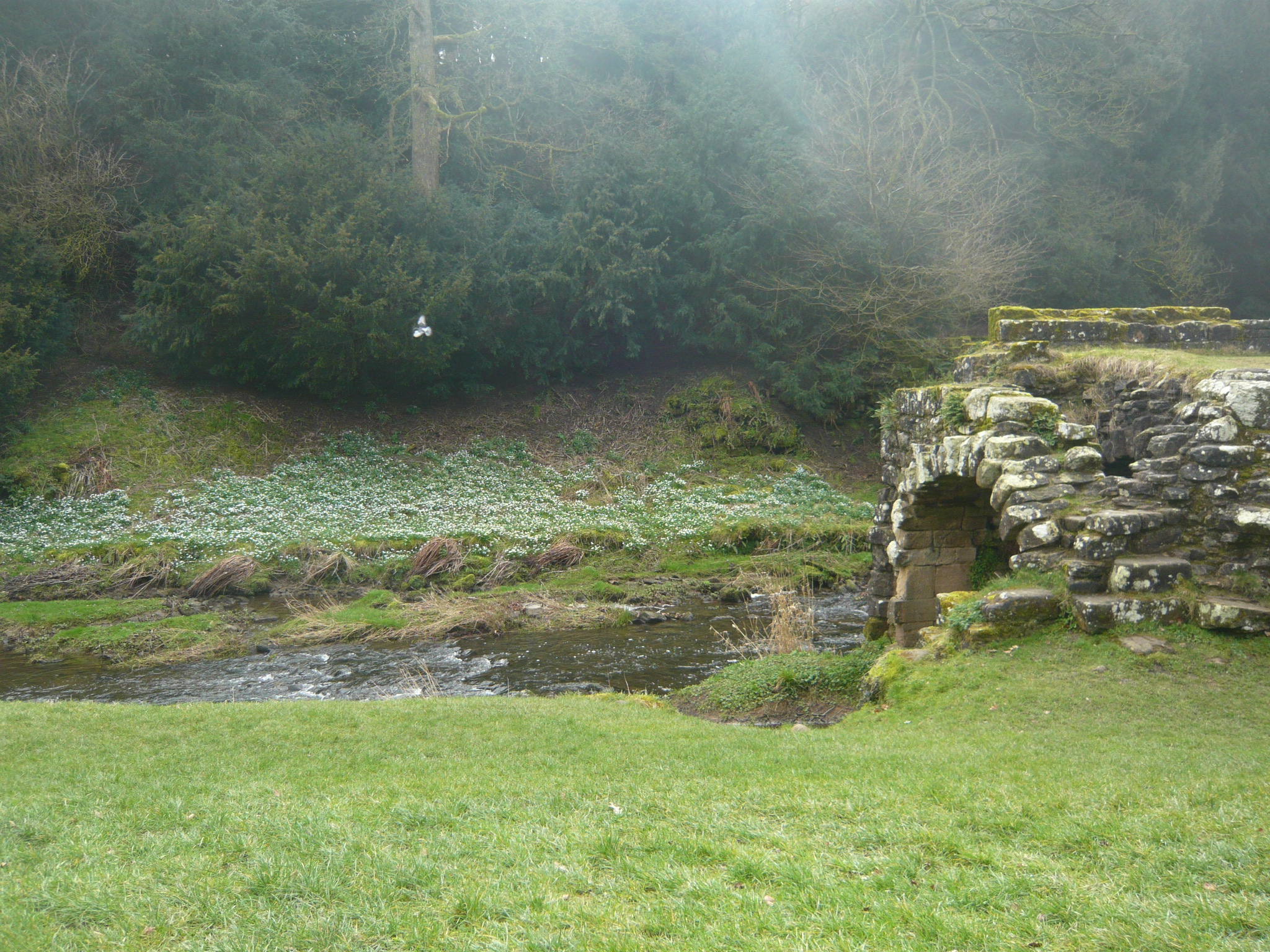 Probably a bridge over a thousand years old at Fountains Abbey Nr Ripon. The Snowdrops set off another far older water feature with a bridge that was destroyed in the reformation in the 16th century. The snowdrops are probably related to the first known cultivation in 1597.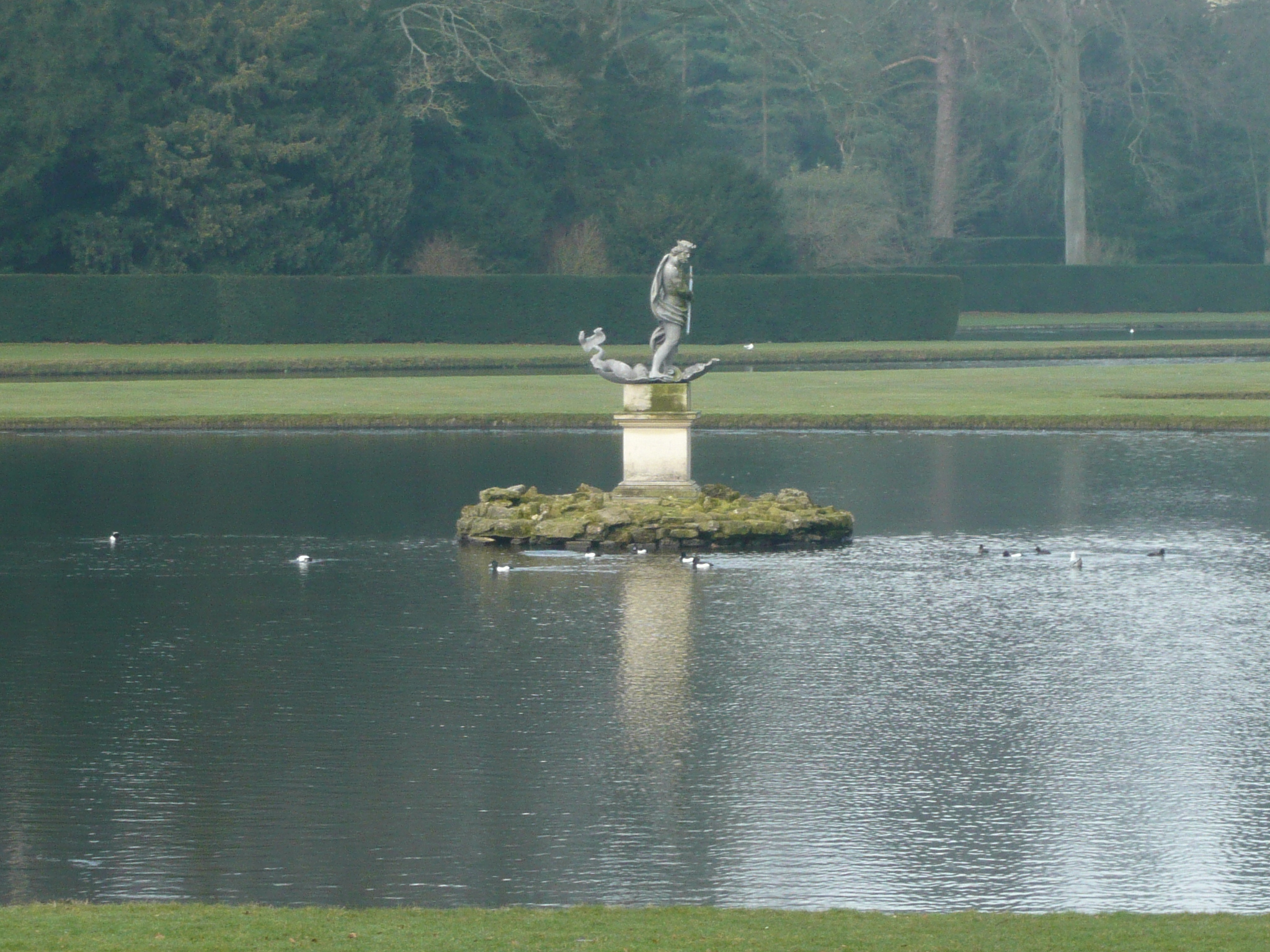 Posidon or 'Neptune' by Oliver Andrews standing in the middle of the Moon Pond after the restoration of the 18th century pond that had fallen into disrepair.